Design Tools
Tenjam now makes it convenient to link to two Building Information Modeling (BIM) tools—SmartBIM and ProjectMatrix—directly from our website. The 3-D BIM design tools are helpful for designers and architects to place Tenjam furniture in their projects. From small cubes, to rectangles, chairs, tables, sofas, and more, the design tools present an accurate placement of Tenjam furniture in the space, ways the potential color scheme aligns with the overall vision, and the appearance of Tenjam furniture as it appears in architectural renderings.
SmartBIM
Click the button below to access the Tenjam Revit and DWG library and other specification tools hosted by SmartBIM. When clicking the SmartBIM link you will arrive at the Tenjam Library on SmartBIM and you'll need to login or create a free login to download content.
Tenjam SmartBIM Library
ProjectMatrix
Tenjam ("TJM") electronic catalog and CAD graphics from ProjectMatrix are now available for design and specification on more than 12,000 licenses available on multiple software platforms. Users of ProjectMatrix and Configura's CET Designer can download the catalog and CAD graphics from their ProjectNotify update service.
Tenjam ProjectMatrix Electronic Catalog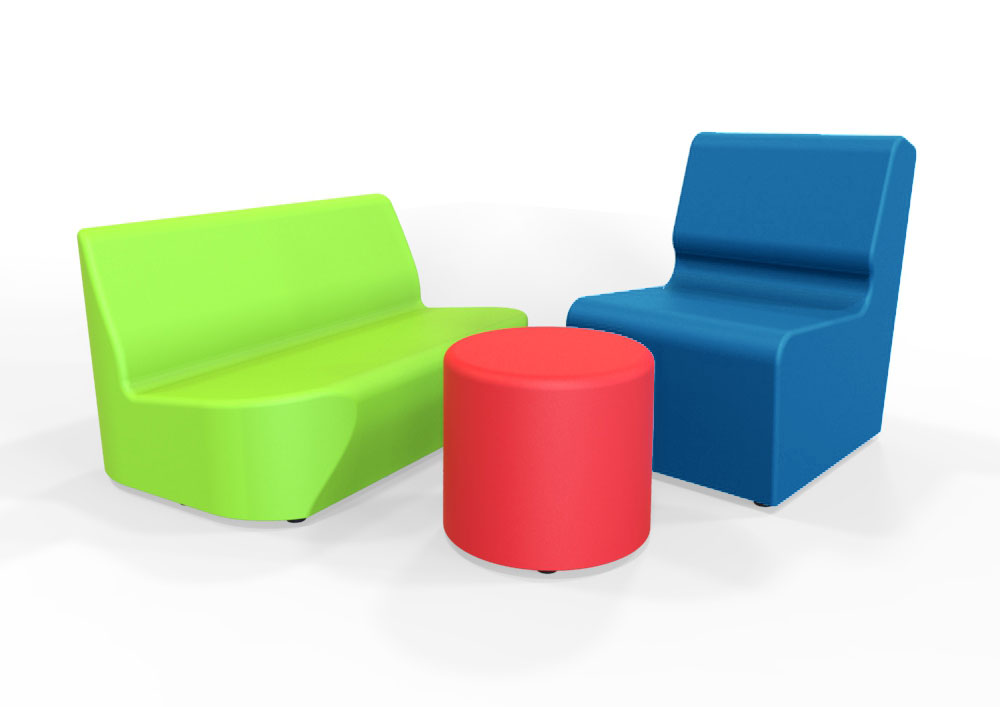 DuraFLEX
The most durable seamless soft seating. Non-porous and waterproof flexible thermoplastic finish with a flexible foam core. No hidden pockets or stitched seams where bacteria could hide and multiply. Surface has great stain resistance and can be easily cleaned and disinfected. A solid base with fixed legs, or caster wheels for mobility. Light texture with matte finish. Passes CAL133 Fire Test. Perfect for high traffic spaces like schools, libraries, healthcare, museums, retail, and more.
Check Out DuraFLEX Products