Ripple Planters
Ripple planters come in all colors, wide, short or tall sizes and with or without a planter tray.
To inquire about this product, Contact Us.
Description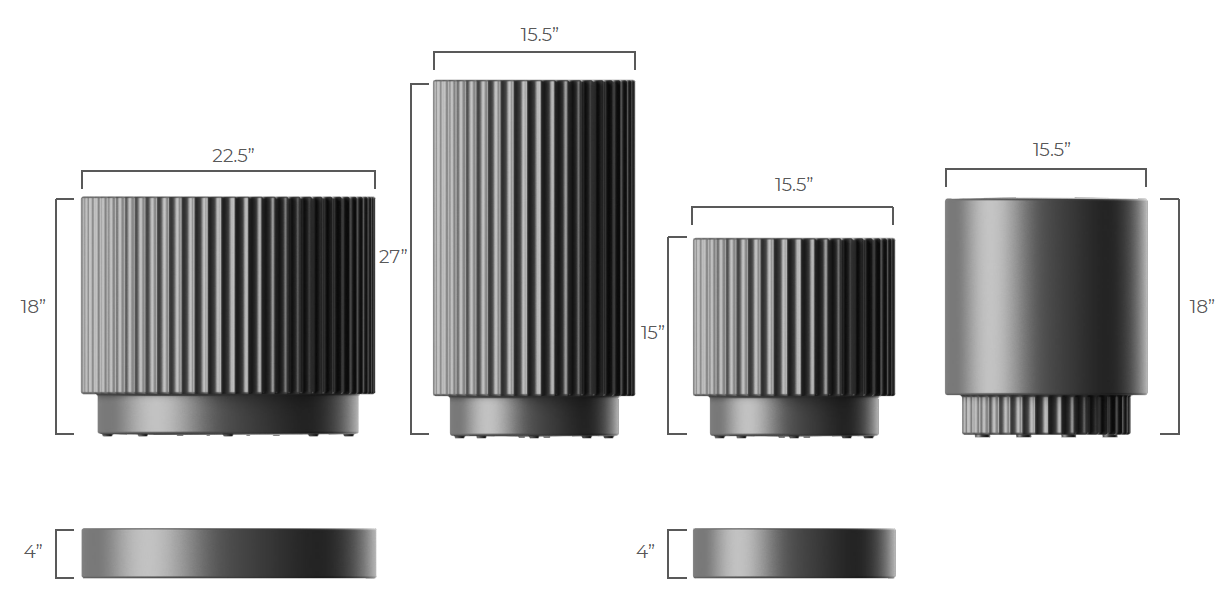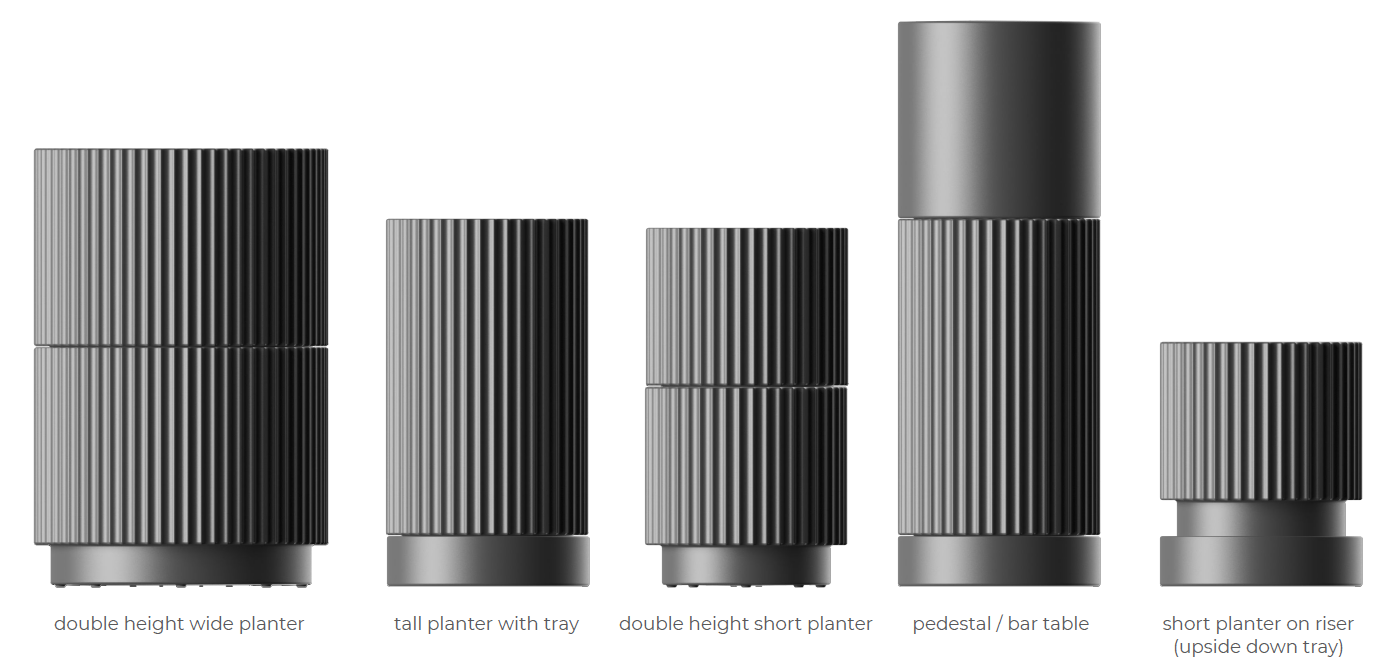 Designed by Nicholas Baker
Ripple Planters are the most versatile planters for indoor and outdoor spaces. These planters are stackable so you can customize heights and color combinations.
Select a single planter for your space or mix it up with a fun variety of widths and heights. High traffic spaces can use the planters to create short or tall buffers between distinct spaces or to direct traffic flow within a space.
Each planter size has a drain hole on the bottom to allow for water/rain overflow. Do not select a water catching tray if placing the planters in an outdoor space where rain will enter the planter. You will want to select the optional water catching tray if placing the planters in a space where you need to prevent watering overflow from draining onto the floor.
Made in the USA. Polyethylene material for a lightweight, ultra-durable, and weather resistant solution. Bring on the sun, sand, rain, or snow...these planters are built to last.