Ripple Planters
SPLASH Series Ripple Planters – Embrace the fusion of modern design and foliage to transform your environment into a captivating sanctuary where contemporary aesthetics and the beauty of nature coexist in perfect harmony. Crafted with meticulous attention to detail, the SPLASH Series Ripple Planters boast a unique rippled design that mimics the gentle flow of water, creating a visually captivating centerpiece for your plants. These stunning modular planters are fully customizable and designed to elevate your botanical displays (literally, just stack em' up) and add a pop of greenery to any setting.
To inquire about this product, Contact Us.
Description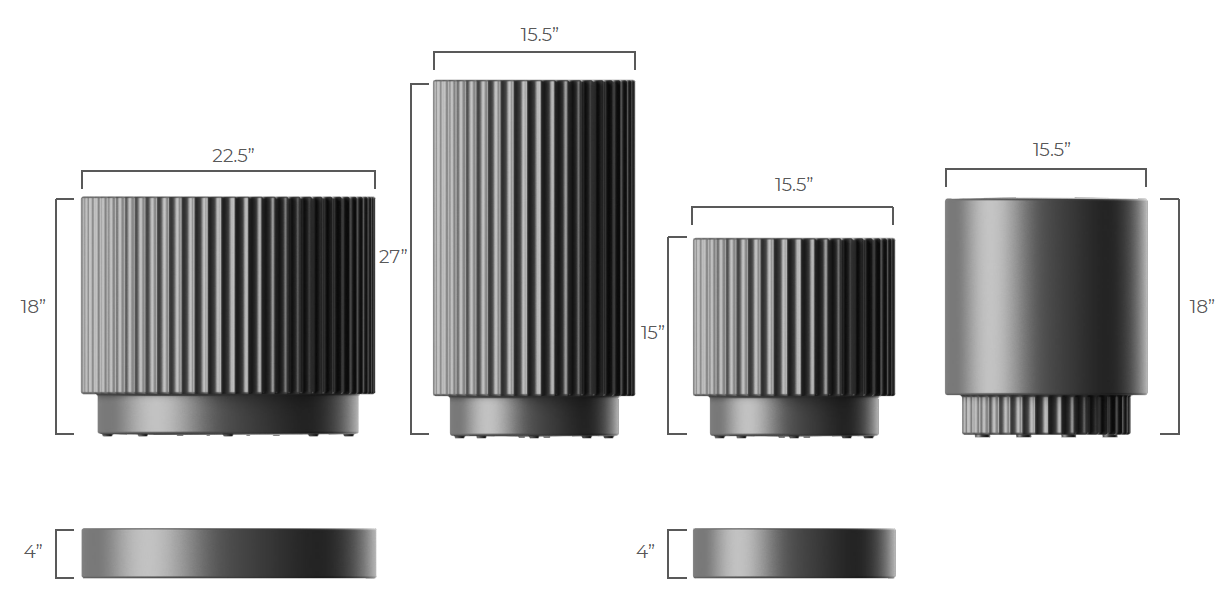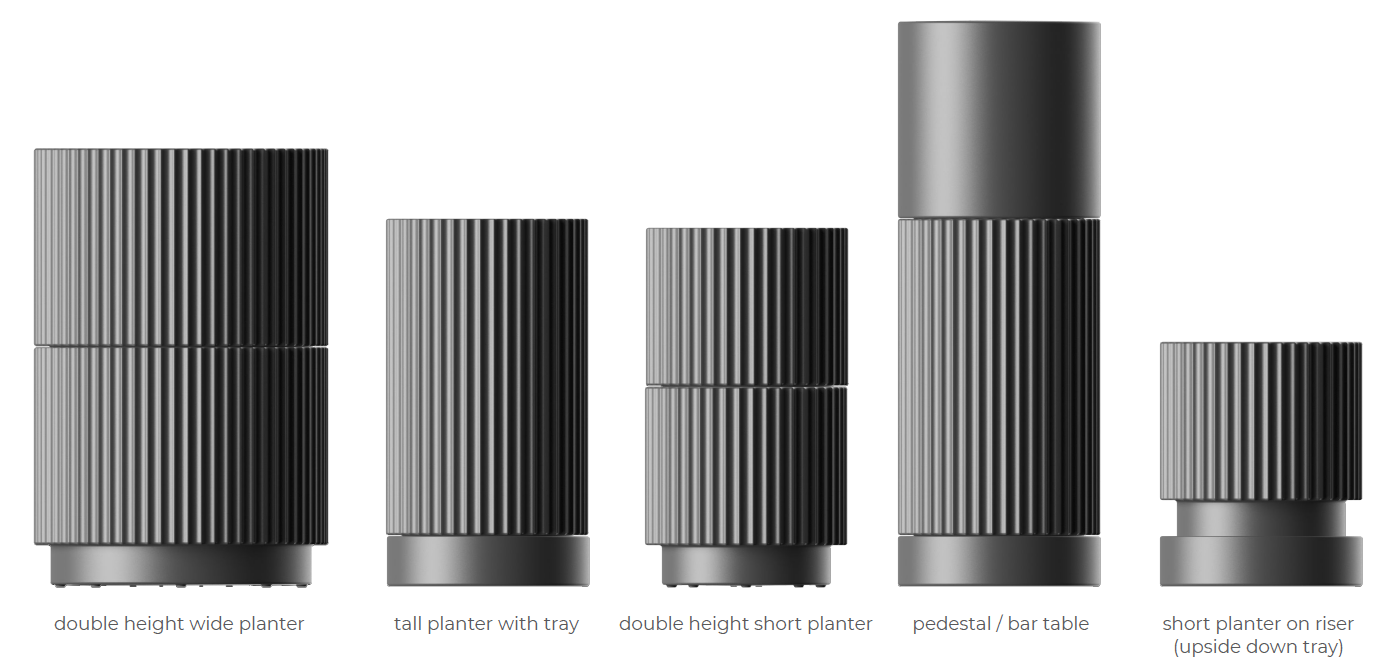 Designed by Nicholas Baker
Beyond their aesthetic appeal, these sleek planters offer practical features that make plant care a breeze. Proudly made in the USA, using 100% recyclable polyethylene material, not only are these planters lightweight and easy to maneuver, but they also exhibit exceptional weather resistance. Whether facing scorching sun, sandy environments, heavy rain, or even snow, these planters are built to withstand the elements and stand the test of time. The high-quality construction ensures long-lasting performance, allowing you to enjoy their beauty (and your green thumb) for years to come.
Designed with practicality in mind, each planter features a drain hole on the bottom to prevent water and rain overflow. For outdoor use, where rainwater can freely enter the planter, there's no need for a water-catching tray. However, if you're placing the planters where you need to prevent water overflow from draining onto the floor, an accompanying tray is recommended.
SPLASH Series Ripple Planters are fully customizable. Available in a variety of colors, you'll create an engaging assortment of varying widths and heights, to elegantly transform any space into a lush oasis. In high traffic areas, SPLASH Series Ripple Planters can serve as stylish buffers, directing traffic flow and defining distinct spaces.  Create a stunning column feature using the stackable planters as a base, stack to your desired height and top it off with Tenjam's SPLASH Series Ripple Side Table for a polished, modern and cohesive look.